Looking for something AWESOME to do over the summer?!!
Join the Camp Legacy Team and spend your summer swimming, shooting a bow and arrow
and hanging out with some of the coolest kids around!
The following positions are open for the 2020 Summer Season!
*Group Counselors-graduating seniors or older.
*Sports Counselor-graduating seniors or older.
*Art/Crafts Counselor-graduting seniors or older.
*Lifeguards-16yrs and older
*Maintenance/Grounds Keeper-18yrs or older
To join our team, fill out appropriate application below.
Email or send to:
Jenni Gurney
Director
402-884-2242
jgurney@camplegacyomaha.com
Camp Counselor
Our campers love their counselors! It is such a fun and rewarding job.
A great counselor has good sense of humor, lots of energy, creativity, but most all a love for children and the outdoors!
Lifeguard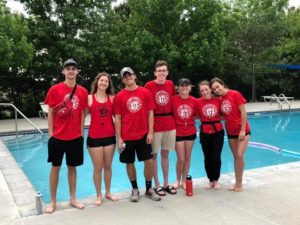 All Camp Legacy lifeguards must hold a current lifeguard and CPR/First Aide certification.
Lifeguards should be attentive at all times, able to work well with all ages of campers, and understand the importance of their job.
Maintenance/Grounds Keeper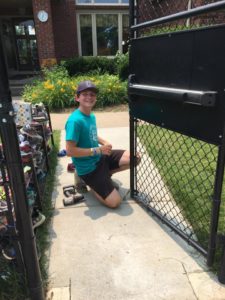 Our maintenance/grounds keeper has many different responsibilities.
He/she must have a vast knowledge of lawn equipment, power tools, and the ability help out wherever needed.
This person must also enjoy being outdoors and enjoy the abundance of energy our campers have.