Registration is Now Closed for the 2023 Summer Sessions
Camp sessions have reached capacity for the season.
**Lower Camp is available for Legacy School's Pre-K and Jr-K students only**
Camp Legacy's Lower Camp offers week-long day camps for PreK children (ages 4 and 5) who have not yet completed Kindergarten. Lower Camp is available for Legacy School's Pre-K and Jr-K students only. Campers enjoy a daily flag-raising ceremony, camp songs, water fun, arts & crafts, team building, cooking, nature activities, sports and special events such as tie-dying, carnival, tug-a-war, & "Minute-to-Win-It" games. Activities take place in Legacy School, on the playground, on the soccer field and at the amphitheater.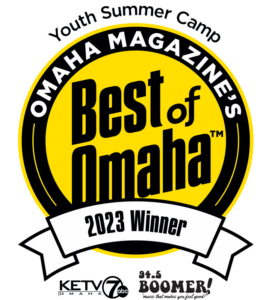 Lower Camp Offerings
Full Day Camp– 9:15 AM -3:00 PM   $245/week
Extended Day Camp-9:15 AM-3:00 PM with before/after camp care $275/week
*Before camp care opens at 7:30 AM     *After camp care closes at 5:00 PM
2023 Lower Camp Sessions
CAMP SESSION #1  May 30-June 2-This Way to the Beach! 
*Hip, Hip, Hooray for hot summer days.  Let's go to the beach and play!
CAMP SESSION #2  June 5-9—Dino Week
*Campers will have a "DinoMite" time exploring everything dinosaur.
CAMP SESSION #3  June 12-16—Zootopia
*Come join us for all things animals!  Do you have a favorite?
CAMP SESSION #4  June 19-23—Wacky Water Week
*Splish splash all day long. Don't forget your swimsuits and towels.
CAMP SESSION #5  June 26-30—Red, White, and Blue
*Let's celebrate the 4th of July with a bang! 
***PLEASE NOTE: CAMP LEGACY IS CLOSED JULY 3-7***
CAMP SESSION #6  July 10-14—Color War Week
*Lower Camp's 1st annual Color War Week. Campers will have a fun week of games and challenges!
CAMP SESSION #7  July 17-21—Camp Kindness
**Camp Legacy is giving back! Campers will create and donate items to a local charity!
CAMP SESSION #8  July 24-28—Summerween
*Get out your costumes! Camp Legacy is having some Halloween fun in July! 
CAMP SESSION #9  July 31-August 4—Construction Fun
*Calling all construction workers. Campers will create fun art, imaginative play, and construction fun!
CAMP SESSION #10  August 7-11—See Ya Later Summer
*All summer fun must come to an end. Camp Legacy will be doing it up right! 
Camp sessions will close when they reach camper capacity, so do not delay!